Combining the thrilling world of racing with the glamour of haute couture, French fashion house Dior collaborates with racing game Gran Turismo 7.
By Corina Tan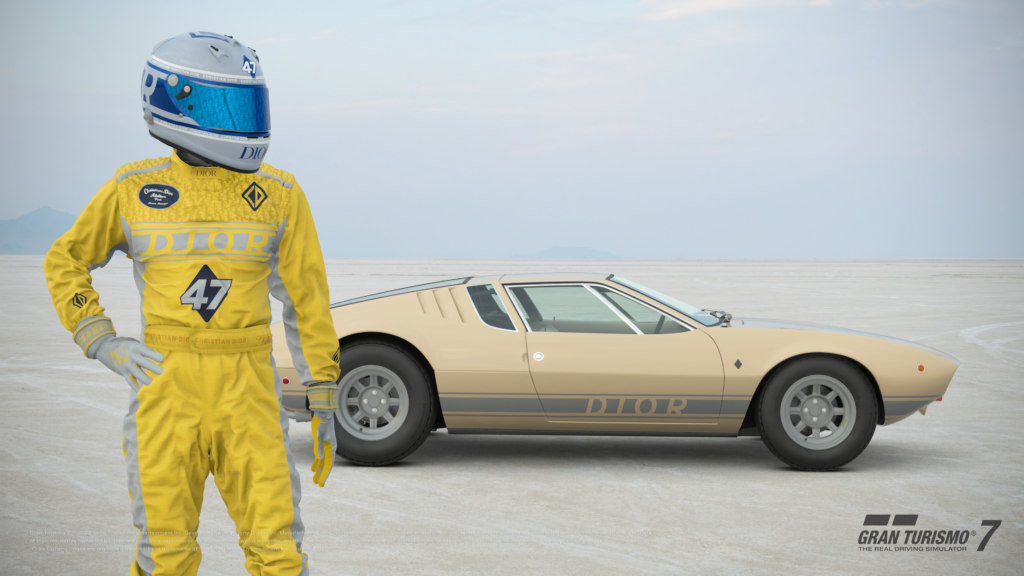 Artistic Director of Dior Men's Collection Kim Jones has designed an inaugural virtual capsule collection for the racing game Gran Turismo 7. Combining the thrilling world of racing with the glamour of haute couture, French fashion house Dior creates a range of racing "skins and customised vintage cars exalting the distinctive hallmarks of the house. The designer's special ground-breaking Dior gear features a yellow and grey racing jumpsuit, matching gloves, reinterpreted Diorizon shoes, and a blue and grey helmet. The items bear Dior Oblique motifs, the CD Diamond initials along with a "Christian Dior Atelier Avenue Montaigne" patch. The race car selected for this virtual collection is a cream-coloured De Tomaso Mangusta, which is an Italian vintage sports car stemming from the late '60s and early '70s.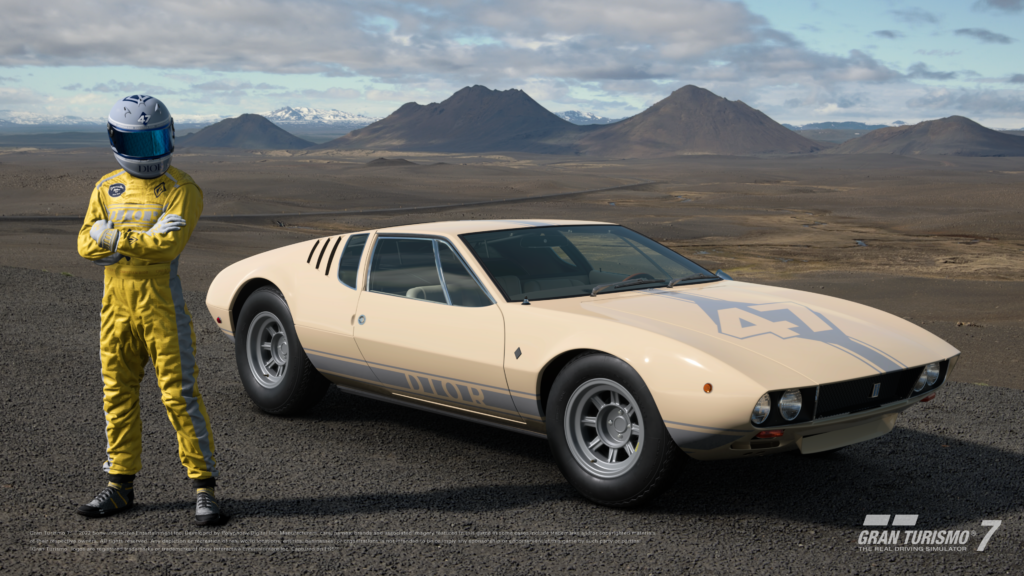 The inspiration for the project came from the glamorous lifestyle of the 1960s through the 1980s. The number "47" which is displayed prominently on the back of the jumpsuit and hood, is a tribute to the year 1947, when the house's founder, Christian Dior, held his first fashion show, sealing the success of the House.
"1947 is a very important number for Dior. It is the year that Christian Dior founded The Maison. So whenever we're doing any sort of project at Dior, we always look directly back into the archives and find a way of connecting it always to Monsieur Dior himself," said Dior men's design director, Lucy Beeden in a video shared on Dior's YouTube channel.
Exclusive to PlayStation 4 and 5 consoles, Gran Turismo 7 is the seventh edition of the long-running racing game franchise in a series created by Japanese Studio Polyphony Digital, a subsidiary of Sony Interactive Entertainment Inc.
The collaboration between Dior and the game was announced at the Gran Turismo 7 World Series Showdown in Salzburg, Austria, and the virtual capsule will be unveiled within the game on August 25, 2022.
Images courtesy of Dior.
Related Posts