Sydney and Mia Italiano are no strangers to the Denver rave scene. 
After all, their family business FashioNation has been styling Denver alternatives for over 35 years. Plus, Sydney's been raving for the better part of the last decade, bringing her younger sister Mia into the scene almost three years ago.
Read: FashioNation: Home to Denver's Alternative Fashion Scene
This experience is especially handy ahead of festival weekends in the city. Namely, Sydney and Mia are gearing up for one of Denver's newest festivals, Meow Wolf's Vortex.
Vortex is taking place in the heart of Denver at The JunkYard this weekend, August 25-27. Mirroring the essence of Meow Wolf, the outdoor arts and entertainment space will transform into a multi-stage immersive musical dreamland for three nights. 
To prepare for a weekend of festival fashion — and Vortex's unique bizarre and dreamy vibes — Sydney and Mia shared their best tips for expressing yourself in the crowd and surviving long days on your feet. 
Stay Cool and Look Hot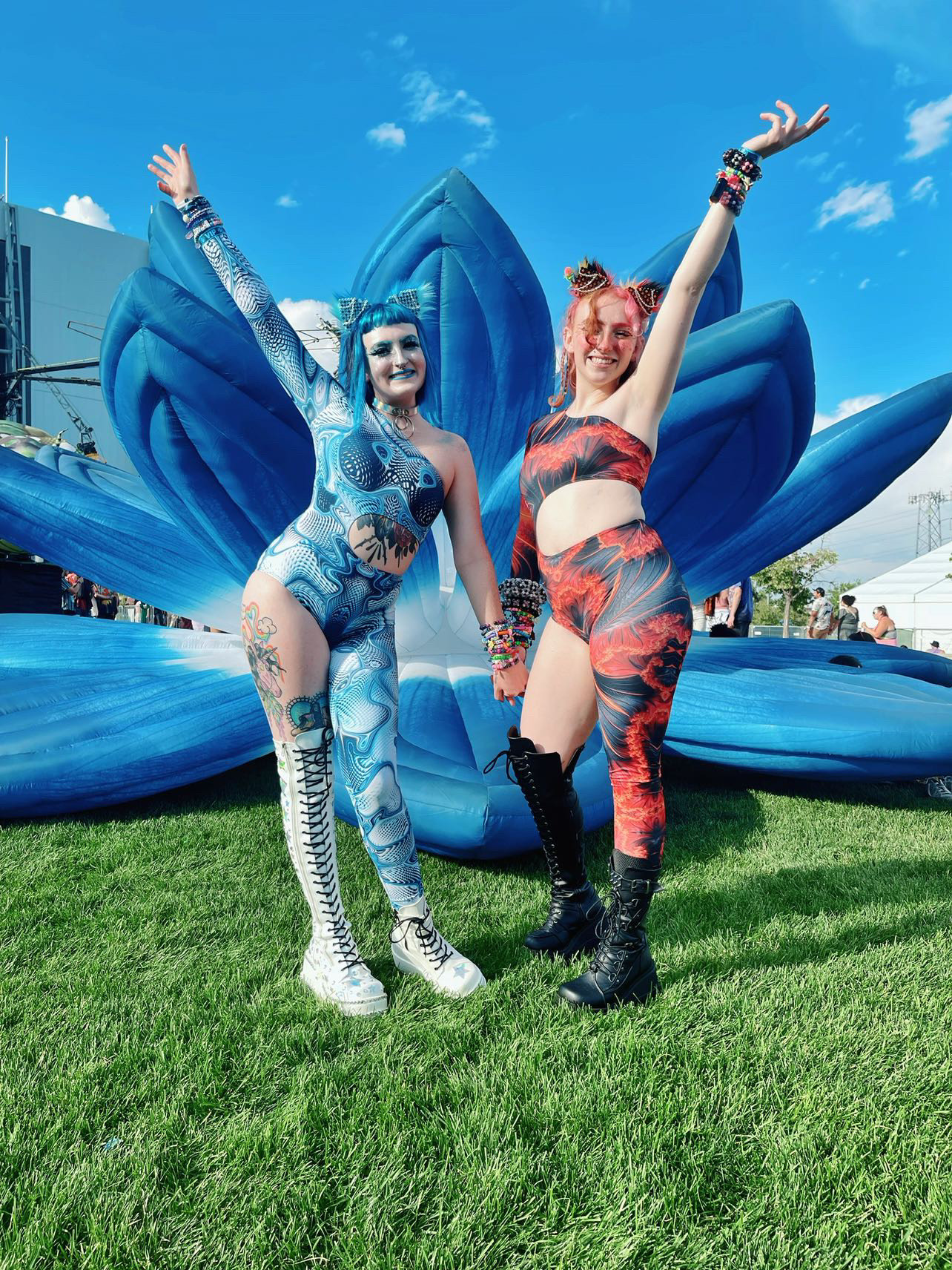 Surrounded by thousands, dancing your way through each set, sweating is an unavoidable reality at festivals. According to Sydney and Mia, a great way to stay cool and comfortable on the floor is to use your accessories to your advantage. 
Hand fans are not only popular festival fashion accessories — they're also a practical way to get some air flowing. Additionally, adding fishnets and leg wraps to bikinis or smaller sets is a great way to elevate your look without adding heavy layers. 
However, staying cool doesn't have to mean bearing it all. "I think it's important to just be comfortable," Mia said. "You don't want to go to your first festival naked if you're not comfortable."
One trend to avoid when looking to stay cool? Mia and Sydney say
…
Read the rest