The word multi-hyphenate has never suited anyone more than it suits Masaba Gupta, who, from the looks of it, leads many lives in one. So much that we're a little discombobulated about how to address her – designer? Actor? Influencer? Entrepreneur? What does one call a person who is an inspiring mishmash of everything? But above all else, Masaba is a relatable Everywoman who has first-hand experienced the wrath of an unrelenting society, learned to not only weather the storm but also thrive in it, and then translated her findings into ways with which she can better the lives of women who look up to her. After spearheading a body-positive approach in everyday fashion with her clothing line, Masaba, the entrepreneur, is bringing her slant of inclusivity to beauty with her cosmo-wellness brand, LoveChild, designed to not only suit our Indian skin but also make us feel better in it.
Formulated to bridge the gap between skincare and makeup, LoveChild offers lipsticks, nail paints, face mists, intimate wipes and calming oils, made using headline-making ingredients of the global beauty world that are still Indian in their appeal. With price-points that start at as little as INR 100, it's also inclusive in terms of who the brand caters to, which, if you ask us, is what makes it a winner already.
In an attempt to demystify the force called Masaba, who is also moonlighting as our digital cover star, we get into a free-wheeling conversation with her, and hopefully come up with something incredible ourselves.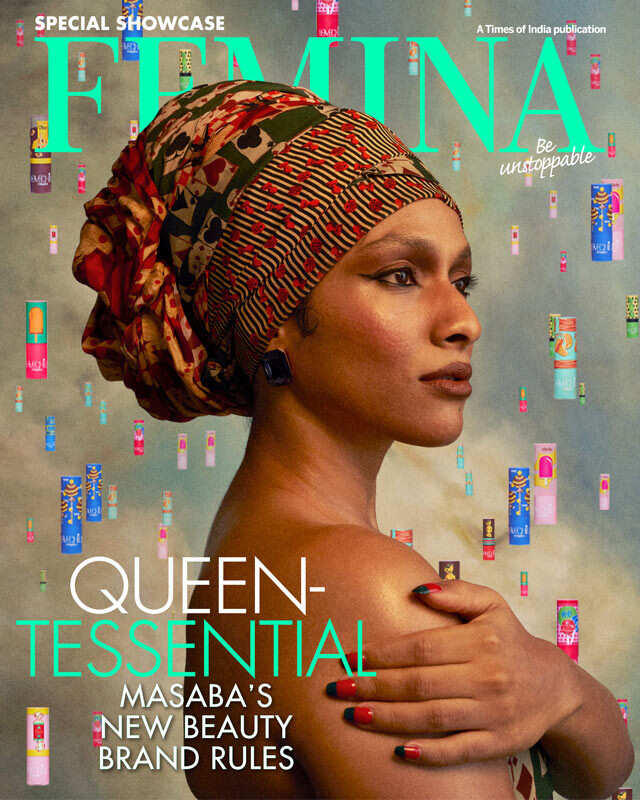 How is Masaba the designer different from Masaba the entrepreneur and Masaba the actress?
Masaba as a designer is, of course, authentic but also very focused on maintaining a golden mean between the creative and commercial aspects of design. She is in this balancing act of
…
Read the rest