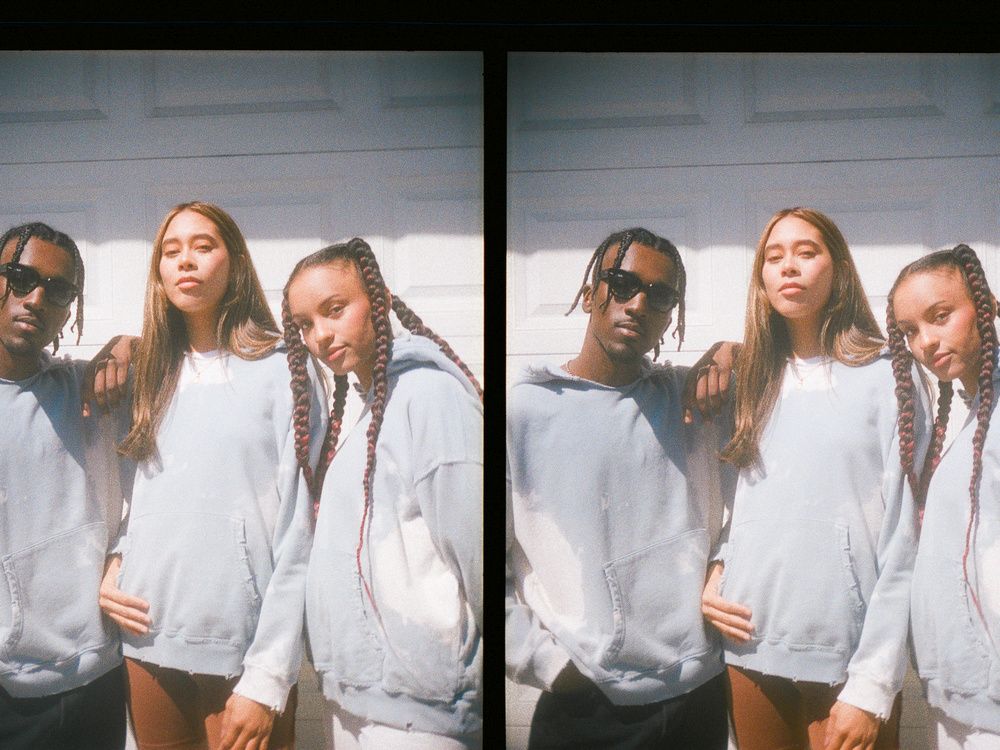 Toronto-based clothing brand builds hype around four letter words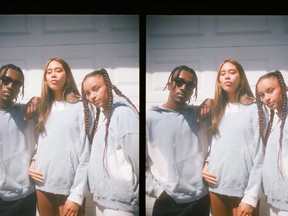 Reviews and recommendations are unbiased and products are independently selected. Postmedia may earn an affiliate commission from purchases made through links on this page.
Article content
What makes a hoodie unique?
Article content
According to 4 Letter Series founder Rachel Walderman, it's a four-letter word. The Toronto-headquartered apparel and lifestyle brand offers limited-edition clothing drops that are designed to showcase "four words that compiles four letters, telling a short story."
Article content
We caught up with Walderman to learn more.
Q. For those who aren't familiar, what is 4 Letter Series?
A. 4 Letter Series (4LS) is a premium apparel and lifestyle brand that delivers handcrafted, locally made products designed to bring you ultimate comfort and joy, with a focus on storytelling. We've had four drops so far, with a primary focus on hoodies, crewnecks and zip-ups. As part of the creative process, we collaborate with community leaders to make our drops unique and multifaceted. We launch our products with a story to be shared with our community.
Article content
Q. What makes it unique?
A. Our concept is what makes us unique. There are endless hoodie lines in the market, but no one else is doing this. Each drop highlights four words that compiles four letters, telling a short story. With each drop, the story is constantly evolving and changing, like our own lives. Each of our customers resonate with the stories differently, making it their own. It's such a beautiful thing to celebrate interpretation and the power of words, all while tying that back to high-quality apparel and creating something that can be worn with pride.
Q. When and why did you start the brand?
A. I launched 4LS in fall 2021, but technically started the brand eight months prior to that. I always wanted to call something my own, but it took awhile to build the confidence to go and do it. Being in the fashion industry for 11 years, I was beginning to feel unmotivated by my lack of purpose. I wanted to create something more than just simply beautiful apparel. 4LS creates products that have personal meaning.
Article content
Q. Who is the target customer?
A. Anyone can wear 4LS, but we've found our current customer to be between 25-45 years old, of all gender identities and expression.
Q. What can you share about the product collaborations?
A. To date, we've had the privilege of collaborating with community leaders and creatives, all of whom happen to be extremely talented Canadian women, including Bianca Sparacino, Rachel Joanis, Madeleine Gross, and Noah Lehava. Whoever 4LS partners with, we do this with deep thought and intention to ensure it's aligned with the brand. We are always on the lookout for artists, graphic designers, illustrators and more to enhance our apparel and make it that much more special.
Q. The products are all made in Toronto. Why was this important to you?
Article content
A. When it came to the original drop of hoodies and crewnecks, I knew I wanted to find a local manufacturer that believed in my creative vision, and was willing to go the extra mile to make pieces that are special. A part of that meant I really needed to be involved in the process from beginning to end of the garment's journey. My manufacturer for all of our hoodies, crewnecks and zip-ups is a small team of four people. This means everything is designed and created with the utmost attention and care, and every detail is considered. Locally manufacturing garments in Canada isn't the easy route, as we don't have the same resources as we do overseas, but if it were easy, everyone would be doing it, right? There is so much talent right in our backyard that can be utilized and supported. For our collaborations in other categories, such as our candles and vintage jewellery, we also worked with local companies.
Q. Lastly, what is the price range for your products — and where can people check them out?
A. Our candles are $68, our apparel ranges from $115-$175. We also sell vintage solid gold jewelry and chains, which start at $175 go up to $510.
Related Posts